TP-Link TD-S201A ADSL 2+ Telephone Line & Internet Splitter Filter Passthrough
SKU: TD-S201A
$10.74
RRP $24.94
SAVE $14.20
In Stock
PRODUCT FEATURES
Filters out ADSL signals to allow simultaneous use of telephone and ADSL service. Includes a passthrough jack for modem, removing the need for a double adaptor. Superior design ensures compatibility with cordless phones and is ACA approved.
PRODUCT SPECIFICATIONS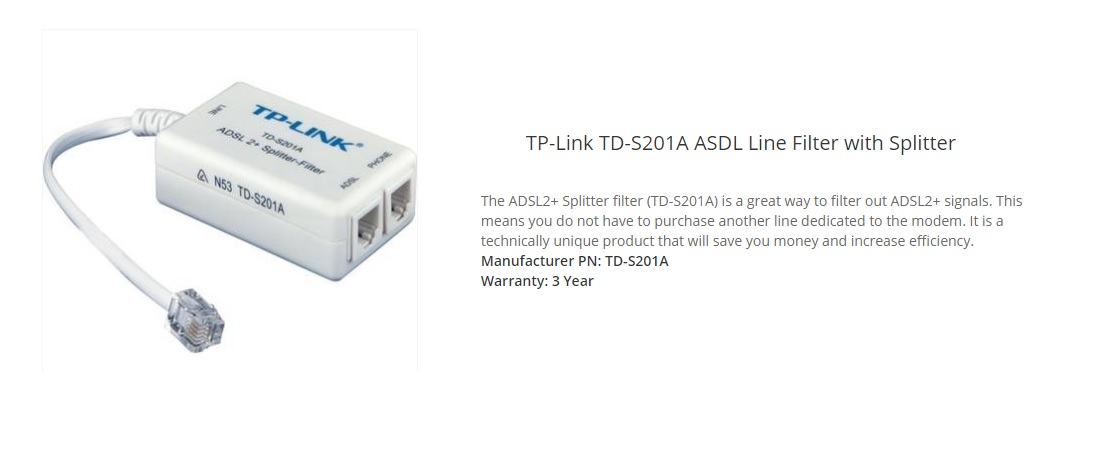 Be The First To Review This Product!
Help other www.flashtrend.co.nz users shop smarter by writing reviews for products you have purchased.