Cygnett ChargeUp Edge+ 27K mAh USB-C Laptop and Wireless Power Bank Black CY3113PBCHE
SKU: CYG-CY3113PBCHE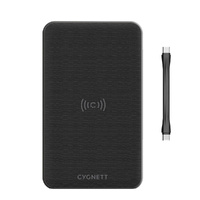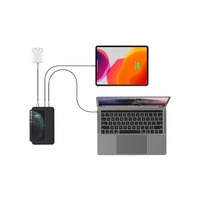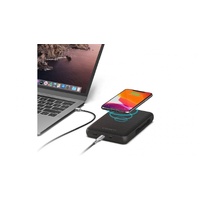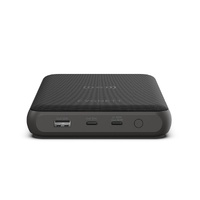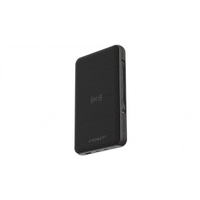 Cygnett ChargeUp Edge+ 27K mAh USB-C Laptop and Wireless Power Bank Black CY3113PBCHE
SKU: CYG-CY3113PBCHE
$187.14
RRP $224.94
SAVE $37.80
In Stock
PRODUCT FEATURES
The ChargeUp Edge+ 27K delivers professional-grade power and connectivity with the capacity to keep all your devices powered with ease. This power bank boasts an incredible 72W (max) total output, unlocking the ability to power a wide range of USB-C laptops and fast charging for both tablets and smartphones. A class above, the Edge+ 27K is the next generation in our line of award-winning USB-C Pro PD power banks, with the versatility to charge four devices simultaneously, including one device via 10W Qi wireless charging.
All in one charging solution
The ChargeUp Edge+ 27K features 4 charging output options (72W max) giving you the capability to charge a wide range of devices, including USB-C charging laptops, tablets, smartphones, Bluetooth earphones, portable gaming devices and Bluetooth gaming controllers. This power bank even has the capacity to charge 4 of your devices at once.
Charge a laptop for up to 16 hours
Laptops give you the flexibility to work whenever and wherever you want, but now you can maximise this freedom by pairing it with the ultimate portable power solution. The ChargeUp Edge 27K can charge a USB-C laptop anywhere, for up to 16 hours. Our 60W Power Delivery technology enables this power bank to generate four times the standard 15W for USB-C ports.
Fast wireless charging
Simply lay any device that supports Qi wireless charging on the power bank and it will immediately start to charge. No cables required, with our 10W wireless fast-charging technology, devices like your Air Pods or wireless charging smartphone will be restored in no time.
Integrated Cable
Always be prepared with the integrated USB-C to USB-C cable. The cable is securely stored in a specially designed cut out on the side of the power bank, allowing convenient access whenever you need it. The cable can be used to charge your USB-C device, or to recharge the power bank itself.
PRODUCT SPECIFICATIONS
Battery
Type: Lithium Polymer
Capacity: 27000 mAh Type-C
Items Included
Integrated USB-C to USB-C Cable
Input
Type-C Input 1: 5V/3000mA,9V/3000mA,12V/2500mA,15V/ 2000mA,20V/1500mA (PD 30W)
Type-C Input 2: 5V/3000mA,9V/3000mA,12V/3000mA,15V/3000mA,20V/3000mA (PD60W)
Output
Type-C Output 2: 5V-2400mA
USB-A Output 2: 5V-2400mA
Wireless Output: DC 5V-1000mA/ DC 9V-1000mA
Total Power Output: 72W Max
Dimensions
186mm (W) x 112mm (H) x 25mm (D)
710 grams
SKU
CY3113PBCHE
USB-C Laptop Compatibility
MacBook Pro 15"
MacBook Pro 13"
MacBook Pro 12"
& more.
Compatible Devices
All iPhones
Android phones
Tablet / iPads
AirPods / AirPods Pro
USB-C Laptops
Nintendo switch
& more
Compatible Accessories
USB-C to USB-A Cables
USB-A to Micro-USB Cables
USB-A to Lighting Cables
USB-C to USB-C Cables
USB-C to Lighting cables
Be The First To Review This Product!
Help other www.flashtrend.co.nz users shop smarter by writing reviews for products you have purchased.